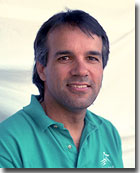 Jeff Mayer
Instrument: Acoustic Guitar Teacher, Electric Guitar Teacher, Guitar Teacher
Store: Santa Teresa Store
Musician since 1966
Teaching since 1984 at Music Village. Lessons for ages 9 and up.
Teaching style: All styles except classical
Teaching philosophy: "Learn to play & have fun!"
Musical Education: Lessons as a beginner, mostly self-taught + 27 years of professional experience
Musical influence: Beatles, Jimi Hendrix, Wes Montgomery, Tower of Power
Favorite musician: Jeff Beck
A musical quote...
"I enjoy teaching music because I love playing the guitar and everything associated with it. I feel that exposing people to music through an instrument is a wonderful thing."
Email address: jeffmayer212@comcast.net
Contact: (408) 828-2538
Additional information: Jeff has arranged, co-produced and recorded music for local CD projects. He keeps busy recording, writing, teaching and playing up to five gigs per week.
We carry all the major brand names from:
- Bach trumpets & trombones
- Selmer saxophones
- Conn trumpet & trombones
- King trumpets & trombones
- Yamaha flutes clarinets saxophones trumpets & trombones
- Buffet clarinets
- Eastman violins
- Cannonball saxophones
- Armstrong flutes
- Gemeinhardt flutes
- Michael Kelly guitars
- Greg Bennett guitars
- Samick guitars
- Cordoba guitars
- Deering banjos
- Kremona guitars
- Yamaha guitars
- Latin Percussion bongos & congas
- Ludwig drums
- Peace drums
- Kustom amplifiers
- Vox amplifiers
- Magic Fluke ukuleles
- Kala ukuleles
2971 Union Ave
(at Foxworthy Ave)
San Jose, CA 95124
408 377-2504
5885 Santa Teresa Blvd
(at Snell Ave)
San Jose, CA 95123
408 629-1812
Store Hours
M - F: 11 am - 8 pm
Sa: 10 am - 5 pm