News
Events
Sopianos.com & SVCO presents Giuseppe Verdi's La Traviata
Time: September 18, 2016 3:00 PM
Venue: Historic Hoover Theatre, 1635 Park Avenue, San Jose, CA
Sopianos.com and the Silicon Valley Community Opera proudly presents Giuseppe Verdi's La Traviata! Come watch the tragic love story with Silicon Valley's finest opera singers! Orchestra sounds by Mayumi Ashiya on a Yamaha Stagea Electone!
For more information or tickets, please visit www.communityopera.com. Alternatively, call 408-250-3004 or email theoperabutterfly@gmail.com
Mail ticket orders to:
Sopianos
PO Box 54141
San Jose, CA 95154
De Anza Flint Center: Yiruma Autumn Rain LIVE 2016
Time: September 23, 2016 7:00 PM
Venue: De Anza Flint Center, 21250 Stevens Creek Blvd., Cupertino, CA 95014.
The famous Korean contemporary classical musician, Yiruma, will be performing at De Anza College's Flint Center this September! This showing will be one of the last performances on his 2016 World Tour. Yiruma is well known for pieces such as River Flows in You, Kiss the Rain, and Maybe, and has been in many movies and soundtracks.
You can actually buy Yiruma's popular sheet music, here at Music Village!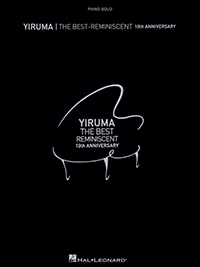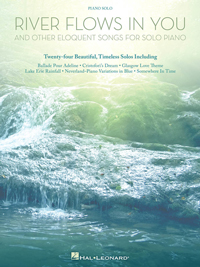 We carry all the major brand names from
- Bach trumpets and trombones,
- Selmer saxophones,
- Conn trumpet and trombones,
- King trumpets and trombones,
- Yamaha flutes clarinets saxophones trumpets and trombones,
- Buffet clarinets,
-Tiery Oboes by Fossati,
- Glaesel violins,
- Cannonball saxophones and trumpets,
- Armstrong flutes,
- Getzen trumpets,
- Gemeinhardt flutes,
- Amadeus flutes by Haynes ,
- Scherl & Roth violins,
- Michael Kelly guitars,
- Greg Bennett guitars,
- Samick guitars,
- Latin Percussion bongos and congas,
- Toca bongos and congas,
- Ludwig drums,
- Walden guitars,
- Kustom amplifiers,
- Takamine guitars,
- Kala ukuleles and many, many more!
2971 Union Ave
(at Foxworthy Ave)
San Jose, CA 95124
408 377-2504
5885 Santa Teresa Blvd
(at Snell Ave)
San Jose, CA 95123
408 629-1812
Store Hours
M - Th: 10 am - 8 pm
Fr: 10 am - 6 pm
Sa: 10 am - 5 pm