News
Events
Sparrow Music Summer Fest
Time: July 30, 2016 1:00 PM
Venue: Alum Rock Christian Church, 2962 Story Rd
Come join the local Alum Rock Christian Church for 3 hours of good, summer fun! There will be live entertainment, raffles, silent auctions, kid activities, bbq, and more. Please visit sparrowmusic.org or contact 408-206-911 for tickets or information.
West Valley Light Opera presents Footloose
Time: July 02, 2016 8:00 PM
Venue: Saratoga Civic Theater, 13777 Fruitvale Ave
Come join WVLO's 51st season of musical theater! WVLO will be showcasing Footloose, based on the 1984 movie. It is a story about a boy who loves going to school dances, but then he has to move to a small town where there aren't any dances. The m
usic is composed by Tim Snow and the book/lyrics are by Dean Pichard.
For tickets and information, please call 408-268-3777 or visit www.wvlo.org
Redwood Symphony presents Mahler's Symphony of a Thousand
Time: July 30, 2016 8:00 PM
Venue: San Mateo Performing Arts Center, 600 North Delaware Street, San Mateo
Come see the Redwood Symphony perform Mahler's Symphony No. 8! The Eighth is renown for it's spectacular, monumental size. The performance will feature a giant orchestra, eight vocalists, two large choruses, a children's chorus, an extra brass band, and an organ. Be sure not to miss this one as this will be one of the biggest events ever for Redwood Symphony!
Lyric Theatre presents El Capitan
Time: July 30, 2016 8:00 PM
Venue: 1279 Sunnyvale Saratoga Rd, Sunnyvale
Come out to Fremont High School to see John Philip Sousa's 4 year running operetta, El Capitan! Two showings available! The operetta will be performed in a concert stage with a full orchestra.
Sopianos.com & SVCO presents Giuseppe Verdi's La Traviata
Time: September 18, 2016 3:00 PM
Venue: Historic Hoover Theatre, 1635 Park Avenue, San Jose, CA
Sopianos.com and the Silicon Valley Community Opera proudly presents Giuseppe Verdi's La Traviata! Come watch the tragic love story with Silicon Valley's finest opera singers! Orchestra sounds by Mayumi Ashiya on a Yamaha Stagea Electone!
For more information or tickets, please visit www.communityopera.com. Alternatively, call 408-250-3004 or email theoperabutterfly@gmail.com
Mail ticket orders to:
Sopianos
PO Box 54141
San Jose, CA 95154
De Anza Flint Center: Yiruma Autumn Rain LIVE 2016
Time: September 23, 2016 7:00 PM
Venue: De Anza Flint Center, 21250 Stevens Creek Blvd., Cupertino, CA 95014.
The famous Korean contemporary classical musician, Yiruma, will be performing at De Anza College's Flint Center this September! This showing will be one of the last performances on his 2016 World Tour. Yiruma is well known for pieces such as River Flows in You, Kiss the Rain, and Maybe, and has been in many movies and soundtracks.
You can actually buy Yiruma's popular sheet music, here at Music Village!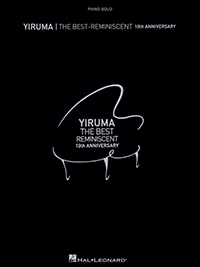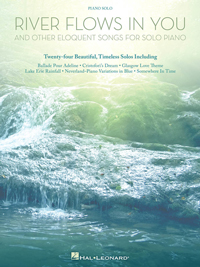 We carry all the major brand names from
- Bach trumpets and trombones,
- Selmer saxophones,
- Conn trumpet and trombones,
- King trumpets and trombones,
- Yamaha flutes clarinets saxophones trumpets and trombones,
- Buffet clarinets,
-Tiery Oboes by Fossati,
- Glaesel violins,
- Cannonball saxophones and trumpets,
- Armstrong flutes,
- Getzen trumpets,
- Gemeinhardt flutes,
- Amadeus flutes by Haynes ,
- Scherl & Roth violins,
- Michael Kelly guitars,
- Greg Bennett guitars,
- Samick guitars,
- Latin Percussion bongos and congas,
- Toca bongos and congas,
- Ludwig drums,
- Walden guitars,
- Kustom amplifiers,
- Takamine guitars,
- Kala ukuleles and many, many more!
2971 Union Ave
(at Foxworthy Ave)
San Jose, CA 95124
408 377-2504
5885 Santa Teresa Blvd
(at Snell Ave)
San Jose, CA 95123
408 629-1812
Store Hours
M - Th: 10 am - 8 pm
Fr: 10 am - 6 pm
Sa: 10 am - 5 pm