Videos
Yamaha P115 Keyboards available at Music Village!
Korg Cliphit available at Music Village!
Cordoba Travel Guitars available at Music Village!
Music Product Highlights

Music Village in San Jose has the new Michael Kelly 1950′s models! These Michael Kelly electric guitars have a killer tone and a great look. A boutique guitar with out the boutique price. Also come see their Patriot and Hybrid models!
Printed Sheet Music & Books

We have the printed sheet music to fit your needs! From great methods to your favorite classical composer to thousands of books to learn Ukulele! We also carry sheet music for all the latest popular artists!
Guitars and Amps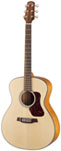 Need a great starter guitar? We have classical nylon and steel string acoustic guitars. Want to add some distortion? We have electric guitars and amps on sale now!
Drums & Percussion Instruments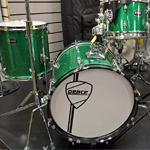 We provide you with great brands in drum sets, cymbals, drum sticks, congas, bongos and accessories!
Music Village News
South Bay Guitar Society - Thibaut Garcia

Time: February 17, 2017 7:30 PM

Venue: Trianon Theatre, 72 N 5th St, SJ, CA