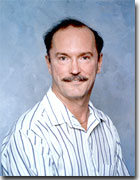 Howard Diltz
Instrument: Acoustic Guitar Teacher, Voice Teacher, Piano Teacher, Guitar Teacher
Store: Santa Teresa Store
Voice, Acoustic Guitar (classical & flamenco), Piano
Music teacher for 30+ years. Teaching since 2001 at Music Village. Lessons for ages 6 and up.
Teaching style: Classical and popular voice (Spanish, German, Italian, French)
Teaching experience: He has been playing for most of his life and teaching for 30 years. He has been with Music Village since April of 2001.
Teaching philosophy: Self Confidence and personal fulfillment for the student.
Musical Education: B.A. and M.A. in Music at CSU in CA and Mozartium in Austria
Musical Influences: Belefonte, Sinatra, Serrano, Pavarotti and Sabicas.
A musical quote...
"I enjoy teaching music because it makes people happy!"
We carry all the major brand names from:
- Bach trumpets & trombones
- Selmer saxophones
- Conn trumpet & trombones
- King trumpets & trombones
- Yamaha flutes clarinets saxophones trumpets & trombones
- Buffet clarinets
- Eastman violins
- Cannonball saxophones
- Armstrong flutes
- Gemeinhardt flutes
- Michael Kelly guitars
- Greg Bennett guitars
- Samick guitars
- Cordoba guitars
- Deering banjos
- Kremona guitars
- Yamaha guitars
- Latin Percussion bongos & congas
- Ludwig drums
- Peace drums
- Kustom amplifiers
- Vox amplifiers
- Magic Fluke ukuleles
- Kala ukuleles
2971 Union Ave
(at Foxworthy Ave)
San Jose, CA 95124
408 377-2504
5885 Santa Teresa Blvd
(at Snell Ave)
San Jose, CA 95123
408 629-1812
Store Hours
M - Th: 10 am - 8 pm
Fr: 10 am - 6 pm
Sa: 10 am - 5 pm