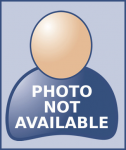 Eudora Lee
Instrument: Voice Teacher, Flute Teacher, Digital Piano Teacher, Keyboard Teacher
Store: Santa Teresa Store
I, Eudora Lee, have a great love for music, and if you love music too then you understand what I mean.

I received my ten year pin and certificate of honor from the Music Teachers Association of California (MTAC).

I studied piano, voice, flute and organ with some of the top teachers in the Bay Area, and at the Conservatory of San Francisco. I later received my diploma from the Conservatory of Chicago. I have performed in concerts all over the Bay Area for many years and still do.

But teaching is one of the things I love the most.

I teach piano, voice, flute and organ.

I teach all ages from beginning through advanced on all the above instruments.

I teach classical, jazz, improvisation and gospel.

So whatever you like; that's what I will teach you. I have been teaching for years, and belong to the MTAC. So come along with me and let's enjoy music together at Music Village.



We carry all the major brand names from:
- Bach trumpets & trombones
- Selmer saxophones
- Conn trumpet & trombones
- King trumpets & trombones
- Yamaha flutes clarinets saxophones trumpets & trombones
- Buffet clarinets
- Eastman violins
- Cannonball saxophones
- Armstrong flutes
- Gemeinhardt flutes
- Michael Kelly guitars
- Greg Bennett guitars
- Samick guitars
- Cordoba guitars
- Deering banjos
- Kremona guitars
- Yamaha guitars
- Latin Percussion bongos & congas
- Ludwig drums
- Peace drums
- Kustom amplifiers
- Vox amplifiers
- Magic Fluke ukuleles
- Kala ukuleles
2971 Union Ave
(at Foxworthy Ave)
San Jose, CA 95124
408 377-2504
5885 Santa Teresa Blvd
(at Snell Ave)
San Jose, CA 95123
408 629-1812
Store Hours
M - Th: 10 am - 8 pm
Fr: 10 am - 6 pm
Sa: 10 am - 5 pm